Reliable, Accurate
Land Surveys
We've been surveying for over 15 years, pay attention to our work, and focus on getting every job done right, every time.
Engineering Design & Topographic
We perform topographic and as-built surveys for architects as well as engineers to provide vital information required for building, project design and planning services.
Construction Services
Whether the project involves construction stake out for sewer lines, industrial sites or building locations, Survey Works LLC offers full service construction and builder services.
Residential & Title Services
We perform your boundary survey accurately and efficiently, working with title companies and property owners to provide title surveys for home closings & boundary determinations.
Commercial & Telecom Services
Survey Works LLC provides American Land Title Association (ALTA/NSPS) for commercial property transactions as well as Category 1A Title Surveys.
Fast & Friendly
Land Surveyors Out of San Antonio Texas
For the average person, coordinating a land survey often proves difficult, confusing, and complicated. Whether you need a simple boundary survey at the beginning of your project or a complete design survey to initiate a land development proposal, Survey Works has the knowledge, resources, and expertise to perform the highest quality surveys so that you can advance your project to the next stage. With over 15 years of experience helping San Antonio residents, our land surveying firm offers accurate, reliable surveys that provide you with all of the information you need for any residential or commercial building project.
Telecommunications Services From Survey Works
Cellular towers comprise a fundamental component of modern communication systems, and building them involves several legal and logistical considerations. Proper installation requires the accurate and timely performance of several detailed surveys to ensure the construction project and the tower itself comply with all local, state, and federal regulations.
Multiple Surveys During Construction
Survey Works offers surveys to meet your needs throughout each stage of the cellular tower construction process. We gather vital pre-build information with boundary surveys, raw land tower site surveys, and surveys for rooftop cellular antennas. We conduct tower as-built surveys during the construction process to verify that your project proceeds according to specifications. Multiple tower as-built surveys must be completed during the construction process to provide reports of the project's progress according to the design plan and to demonstrate compliance with regulations.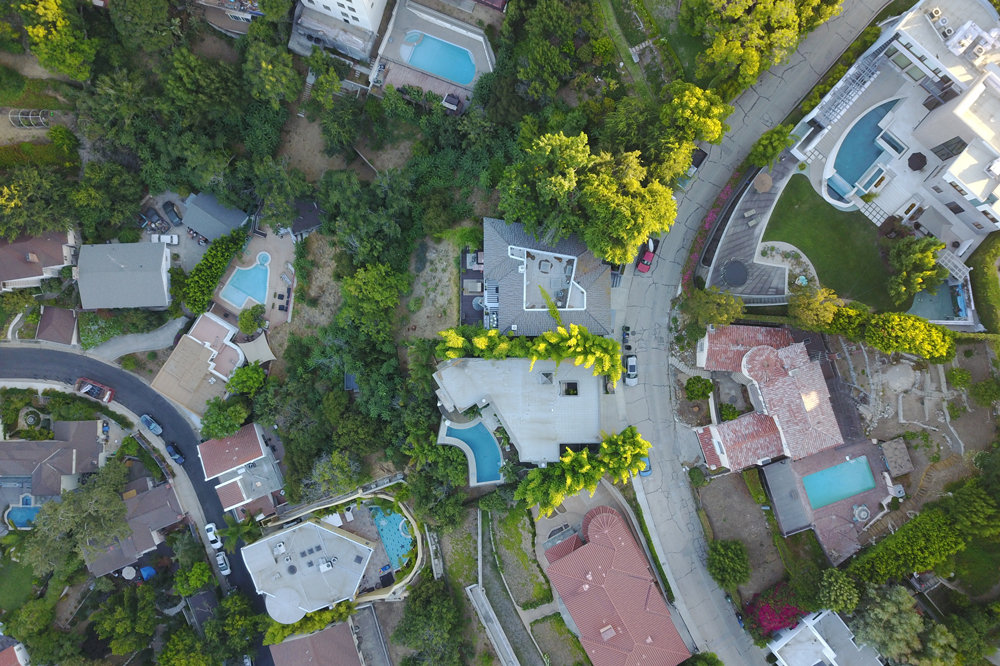 Survey Works performs an all-encompassing range of land surveying services with the utmost level of professionalism and attention to detail. Our premier services include:
Boundary delineation
Topographic surveys
Mortgage surveys
Construction staking
Commercial land surveys
As-Built surveys
Mortgage surveys
Flood Elevation Certificates
Subdivision plats
Surveys for utility routes and roadways
Surveys Offer You Post-Build Information
After construction has been completed, we can perform multiple surveys to gather crucial post-build information, including cellular tower height surveys, tower title reviews, and co-location tower site surveys. American Land Title Association surveys include information on boundaries, topography, elevation, leased property easements, and other land characteristics, in addition to information about neighboring properties. Towers that reach 200 feet tall or higher require certification from the Federal Aviation Administration to ensure their construction does not prevent aircraft from flying safely overhead.
Schedule Your Land Survey Today
If you are managing a San Antonio project that requires a land survey, contact Survey Works today to discuss your project with our team. Call (512) 599-8067, email us at info@surveyworks.com, or submit the form on our website. You can also complete our online survey proposal request by providing information about your project. You will receive expert advice on the type of survey you should schedule and an estimated price quote for our services.